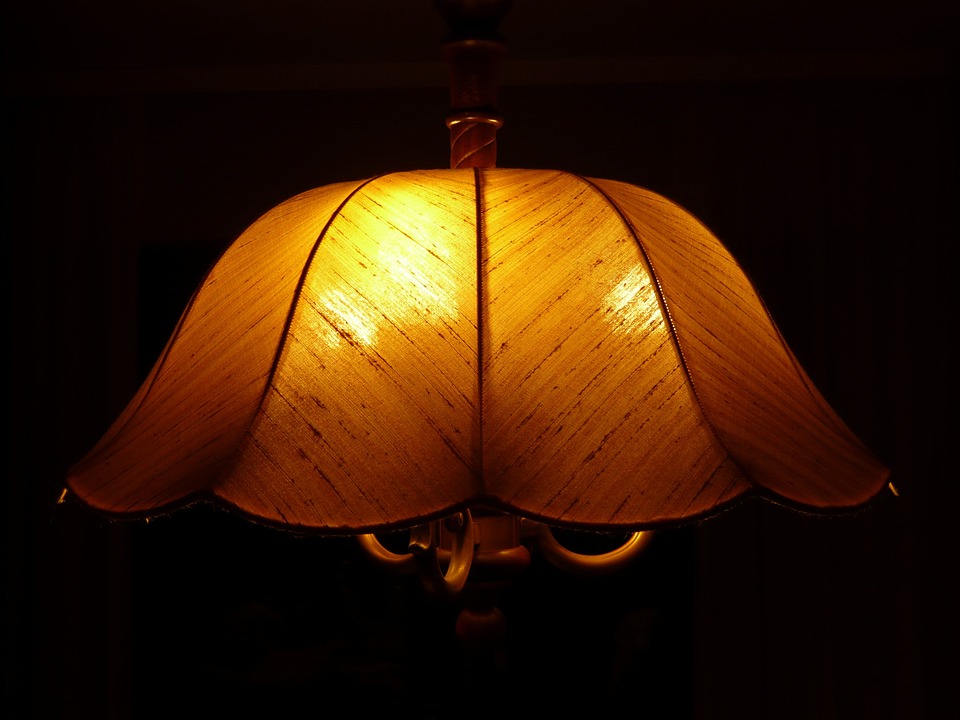 Finding the right lampshade – where on earth do you begin? With so much choice out there these days, it can feel a little overwhelming. Lampshades aren't something you're going to be buying every day so you want to make sure you are getting it right. If you are pining for a new lampshade, perhaps you might like to consider a silk drum lampshade? This is a classic style of lampshade suited to lots of different environments and available in a variety of fabrics, colours and sizes.
A silk drum lampshade is a fantastic investment and choosing the right one for you is all about scale, style, and supporting the lamp base. The beauty of a silk drum lampshade is that it is not going to overwhelm a space, it's going to complement it. With this in mind, we have created a simple guide to selecting the right lampshade so you can feel comfortable and confident in your choice of silk drum lamp shade. Read on to discover more about this timeless and classic lampshade.
Investing in a silk drum lampshade: The basics
The drum style of the lampshade is enduringly one of the most popular and versatile styles on the market and there are several reasons for this. This style of the lamp appears as symmetrical and cylindrical, and it comes with the exact same style of open top and bottom openings. Because of the drum lamp's clean lines and simple style and chic aesthetic, it's highly popular for a range of environments.
This style of lampshade creates a contemporary look which is perfectly versatile. Drum lamp shades also work well on all kinds of surfaces from table lamps or desk lamps, to ceiling lights or floor lights – a highly adaptable choice. A silk drum lampshade is an absolute classic and a long-term favourite in terms of interiors and constantly a popular go-to choice for many.
Explore the huge variety of drum lampshades
Considering their popularity, it may come as no surprise that silk drum lampshades are available in a vast range of sizes, colours, fabrics, as well as finishes. The variety of drum lamp shades is much more significant than any other style you can get on the market.
This range of choice is due to the significant demand for this style of lampshade. Even just a quick browse online will inform you just how many variations of the silk drum lampshade are available out there.
Picking the right silk lampshade
What shape?
The main shapes of lampshade available are empire, square and drum. Drum is the most widely used and arguably the most popular due to its versatility and stylistic factors. If you are struggling to decide which style to go for, have a think about the lamp base and the décor of your room in which you are decorating. Most people like to match the shape of the silk shade with that of the base, so a round shade with a round-bottomed base, and so forth. Drum often works best in this case too.
What texture?
Silk lampshades are available in different textures too. The texture option is referred to as
Gathered. This style evokes a vintage feel which is perfect for any lovers of a retro aesthetic. If you want something a bit more streamlined or minimal, a rolled style of lampshade is going to be perfect for you.
What colour?
Silk works extremely well as material for a lampshade. Another reason why it works so well is that silk complements many colours. Be that neutrals, whites or even off-whites, while black silk can look very chic too. If you are planning to opt for more of a contemporary, minimal look in the room, it may be the case that using whites or pale shades is going to be a perfect option for you but if you are looking for a cost-effective way to inject a splash of colour, a coloured silk drum lampshade is a brilliant investment.
Matching your silk drum lampshade with the right base
It sounds silly but shopping for a lampshade is pretty similar to shopping for a hat. If it's too big or on a smaller size in comparison to the person wearing it, it won't look right. As long as you get your proportions right and the effect compliments the lampshade, the results are going to look spot on.
A few of our favourite lampshade-size tips for table lamps are:
The height of the shade needs to be about three-quarters the height that the base is.
The width of the shade base needs to be sort of equal to the height of the lamp from the base to fitting.
If you're trying to decide between two sizes, it's often favourable to opt for the bigger one, nevertheless, slightly thinner and tall lamps can often suit smaller shades.
The ideal thing you do when you're trying to pick the right lampshade is to take a look at your lamp. What is its shape? If the base is round, then a round shade will often be better suited, a square or angular shape tends to look more appropriate with a square shade.
Of course, there are always going to be a few exceptions in terms of decorating, for example, candlestick lamps, with their curved shape can handle almost any shape. And, if your lamp is a square shape and your table is round, a round shade can complement both.
Matching the shade size with the room
You will also want to think about the shade size in regards to the room itself. An example being, a wide, minimalist space that can support a much bigger floor lamp than a smaller one. If you are planning to opt for a table lamp you'll want to consider the size of the table and the other objects around the lamp too.
Mix and match lampshades and bases
It goes without saying that the most suitable way to find the right lampshade for you is to look at lots of different ones and perhaps even try a couple of different ones in order to see what feels right for you. So, now that you are hopefully a little more familiar with all of the technicalities, you should hopefully be able to find the perfect lampshade for you!
Dorval Lighting – High-quality Silk Drum Lampshades and Custom Lamp Shades Available Across the UK
Are you considering investing in a silk drum lampshade? If you like the sound of them, here at Dorval Lighting, we can help. We offer an extensive product line of handmade lampshades including silk drum lamp shades, plus outstanding custom-manufacturing capabilities for commercial projects. All our lampshades are made-to-order by skilled craftsmen in our state-of-the-art factory. No other lampshade manufacturer matches our quality, range, customer service and competitive wholesale prices.
Dorval Lighting Ltd has 40 years of experience supplying high-quality handmade lampshades across the UK. Please feel free to browse our website or contact us today to find out more about what we do and the products we provide. Contact us today to find out more, we'd be delighted to hear from you.