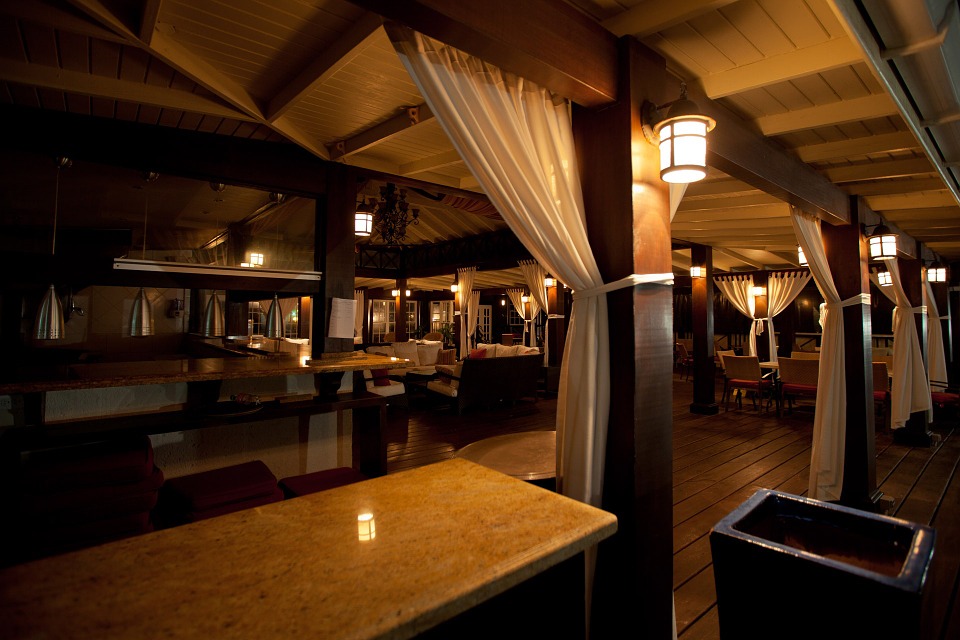 Picking the right kind of look for your restaurant can certainly be challenging. However, it doesn't have to be a huge undertaking, it can simply be a case of making a few changes. Having an attractive appearance can be the thing that makes or breaks a restaurant. A simple makeover is a crucial step to not only bringing customers in but also providing an exceptional experience for anyone who steps through the door!
So, with this in mind, here we are going to outline some easy things you can do to improve the overall appearance of your restaurant. Read on to discover more!
Step up your interior design
Have you been feeling like the appearance of your restaurant is a little outdated at the moment? Or that it could perhaps do with a little refresh? If this is the case, remodelling elements of your interior design is the first step towards giving the restaurant a bit of a facelift and this is something that cannot be underestimated. Here are some of our favourite tips for restaurant interior design that you may want to consider:
A fresh coat of paint
Perhaps a fresh coat of paint is the obvious starting point but think less is more. This may sound so obvious but a fresh coat of paint is something that is going to make a huge difference to your restaurant. If you are feeling uncertain about which direction to take it in terms of colour – your best bet is to play it safe. We recommend opting for classic white paint. It's timeless, fresh and contemporary.
You want your guests to focus on their food and what is immediately in front of them on their plate. And yes, although it is lovely to decorate a restaurant to create a personal feel, the trend in terms of interior design seems to very much have shifted towards a minimalist approach.
Tablescaping
Perhaps you're not familiar with the term 'tablescaping' but essentially this refers to the design and the appearance of your dining table. Arguably, the table is going to be the focal point of a dining experience and something your guests are going to be paying particularly close attention to, whether they are aware of it or not.
You'll want to consider factors such as the table mat, napkin style and the layout of the cutlery. These factors very much depend on the theme and the style of your restaurant but the layout and design on the table is something that certainly needs to be given due consideration.
Wall art or decorative wall panels
Although a minimal look is popular with most restaurant venues for creating a chic and timeless appearance, having some art on the walls is certainly a nice thing to offer. Using artwork created by local artists is a lovely idea and gives your venue a local and bespoke feel. Another nice idea is to use decorative wall panels. This is perfect for when you don't want too much going on in the space but still want some decoration.
Modernise your lighting
You cannot underestimate the power of good lighting in a restaurant. Good lighting is key for creating the right atmosphere for your guests but what you need to think about is the kind of feel you want to create. There are so many different approaches you can take in terms of lighting and it's all about enhancing what you've got.
You also need to think about a few practicalities, for example, what time of day is your restaurant open? Certain establishments only offer lunch or brunch whereas other venues are just open in the evening. With this in mind, you may wish to tailor your lighting to suit not only the times of the day but also perhaps altering your lighting seasonally too!
You can't go wrong with classic lighting and a simple and contemporary luxury linen lampshade is a great option if you're uncertain about what you want. This elegant and timeless style of lampshade makes a fantastic investment for your restaurant.
At Dorval Lighting, Our luxurious natural linen lampshades are available in a range of colours and designs. Whether you are looking for a unique statement piece for your restaurant or a large linen drum lampshade, you're sure to find what you are looking for with us. Made from a heavy woven fabric that helps to absorb sound, our linen lampshades make the perfect lighting for larger spaces designed for hosting such as restaurants and bars.
Update your plates and cutlery
Something as simple as updating your tableware makes a huge difference to a restaurant environment. The last thing you want is to be serving guests off of cracked, old plates or even just worn and dated tableware. It certainly doesn't create a good impression for your restaurant and if anything will probably be distracting from the delicious food you are serving up.
If you've not updated your dishes and cutlery for a while, it's certainly worth doing so. Although it's a very minor thing, it's something that all of your customers are going to notice and something which makes a big difference in terms of the look and overall feel of your restaurant.
Rearrange the space
If you are feeling like your restaurant needs a refresh and you are perhaps on a bit of a budget, why not opt to rearrange the space? By this we mean, changing the layout of your tables or seating or the positioning of your chairs. You'd be surprised by how much of a difference this can make to space and much like several of these other points is so simple but impactful.
If you find that space is limited, stripping things back a bit and having a few fewer tables can be a good idea. As well, if you have a smaller dining establishment, having fewer tables can too create a more bijou, bistro feel to your restaurant.
Dorval Lighting – Modern Linen Lampshades and Plenty More
Are you looking to modernize your restaurant? Here at Dorval Lighting, our experienced and skilled team have been producing handmade lampshades for over forty years, putting exceptional quality and fantastic customer service at the heart of everything we do. Whether you're looking for a beautiful custom lampshade for your restaurant or decorative lighting to complement a beautiful dining room table, we've got you covered. We serve both domestic and commercial clients across the UK, including shops, restaurants and hotels.
We're very proud to be a family-run lamp manufacturer company based in Leith, specialising in the design and manufacture of lampshades in a huge range of sizes, materials and colours. From luxury linen drum lampshades to classic cotton drum lampshades – we have you covered and our team will have the perfect lighting solution for your needs. To find out more, please visit our website or contact us today. We'd be delighted to help with any enquiries you may have.