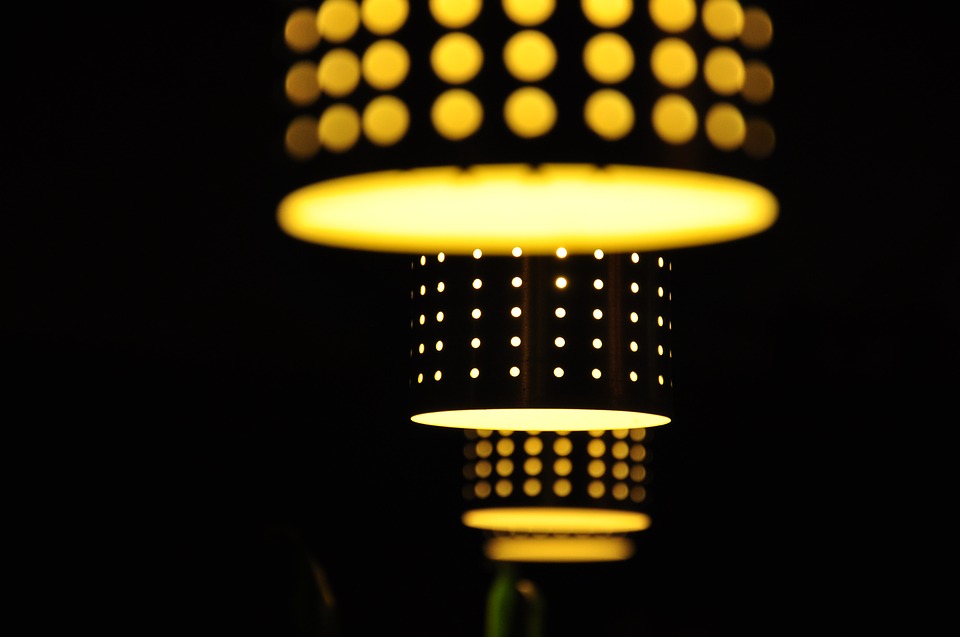 With today's ever-changing working landscape evolving so rapidly, lots of companies are finding it difficult to keep their offices up to date. An office is where you go to work, however, you also need it to work for you. It's always a good time to reevaluate your productivity levels, personal wellbeing and company culture, so you can make amendments where necessary. A key factor in boosting productivity, impacting culture and improving wellbeing includes modernising your office space.
Your working environment matters, and will have a direct impact on not just employee engagement, but also how your employees manage their time through the day and how they collaborate. Would the simple addition of a new table encourage more team meetings? Or would the installation of a phone booth cut down on distractions for others?
Try to consider the fact that updating your workplace doesn't need to involve a full renovation. Here are some simple things you can do to modernise your office.
Bright Colours
The ideal way of going about this process is to evaluate your office space about the purpose that particular office area serves. A prime example being, bold colours like pink or yellow for break areas are going to promote a sense of relaxation and informality. On the other hand, if you are looking to stimulate creativity at employee brainstorm sessions, energising colours such as green can be very useful.
Update Your Furniture
To further improve your office, it's certainly worth considering upgrading your current office furniture to something more minimal and stylish to match the times. Nowadays, much emphasis is being put on the purchasing of desks and office chairs that are both ergonomic and comfortable for your employees. What's more, we spend a great deal of time in our time at the office, so it makes sense to have modern desks and contemporary office chairs on the premises for everyone.
Go Open Plan
The closed-off and partitioned style of office layout is now seen as a relic of the past. Lots of companies are now moving towards creating more open-plan workspaces than investing in closed-off cubicle type of office spaces that create a divide between staff members.
To modernise, your organisation must break down those unnecessary barriers and create an open-plan office design to prevent any employees from feeling isolated. It is a great situation for both the employer and its employees if there is an open-plan office in place.
Updating lighting fixtures
Evaluate your lighting. Lighting affects productivity and enhances the architecture of the space. Inadequate lighting and glare can hurt your staff and reduce productivity. Don't forget to also evaluate your ambient lighting to see if you have the right lamps, and add task lighting as you see fit. Choose modern lampshades for a contemporary and modern feel in your office. Most good lighting suppliers will offer a bespoke lamp shade service to make sure you're getting exactly what you want.
Increase your plants
A nice, green plant will help you upgrade your office in a few ways. It offers you extra oxygen, modernises up your interior and keeps you connected to nature so you don't feel like you are in a prison cell. You need a plant that doesn't require too much sunlight and is easy to maintain. Some great choices include English Ivy, Philodendrons and Peace Lilies.
A Comfortable Chair
Sitting in the right position ensures that you stay healthy, but it also enables you to sit in the same position much longer without needing to fidget or taking frequent breaks to stretch your body. A modern, good office chair follows the natural curvature of the spine, provides lumbar support, and is adjustable so you can customize the chair to your size and needs. Quality and comfortable seating is a must in modern offices.
Introduce More Light
There is no better workspace than a bright and well oxygenated one. Natural lighting has proven to make people happier and more productive. This can only be useful when it comes to building an efficient workplace. Making sure that your office space allows in as much natural light as possible means getting the shades and creating an overall more inviting environment.
What's more, it's important to make your office somewhere that employees are happy and comfortable to spend their time in. decreasing the need for artificial lighting can also help to lower energy costs in the long term, this may even provide you with some extra cash to focus on other elements of the office.
Create Break-out Spaces
Lots of modern workspaces are more than just a room filled with desks and computers. An office needs to allow their workers time to break away from the office environment, and have a different space to allow their creative thoughts to flow. A break-out area doesn't just mean it's a place to chill out and eat, and can be used to aid productivity with the chance to work away from the screen too.
The great thing about break-out spaces is the freedom to design them however you want them to look. There's no need to keep them as formal as you may design the main office space, and there's plenty of opportunities to make them as fun and creative as possible for a more contemporary environment.
Focus on the Finishing Touches
In some cases, it is the smaller things that make a huge difference. An example being, if you're heading towards a more minimalist approach or a clean look, it may just be those few colourful plant pots cleverly displayed on shelving cubicles that really add the finishing touch.
The finishing touches are often what ties the entire design together. So, after getting in the main elements of an office redesign, it's certainly worth taking time to focus on the smaller touches to bring everything together in the end.
Whether you're about to carry out an entire office refurbishment, or making some small improvements, it's essential to remember that the office reflects the company's image, and can have a huge influence on the productivity of employees and impression on visitors. So, be creative and have fun doing it.
Dorval Lighting – We Provide Modern Lamp Shades as well as Bespoke lampshades
Are you looking to modernise your workplace with some quality lighting? Here at Dorval Lighting, we're proud to have been producing handmade lampshades for over forty years. If you're looking for a company that combines high-quality manufacturing with excellent customer service and competitive prices, you needn't look further than us.
We specialise in the design and manufacture of bespoke lampshades in a variety of materials and a huge range of sizes, from small candle clip lampshades to 2.8m diameter drums and everything in between. Whether you need a simple lampshade or a bespoke light fitting for your commercial premises, we've got you covered. Contact us today, to find out more about the vast range of products we offer.