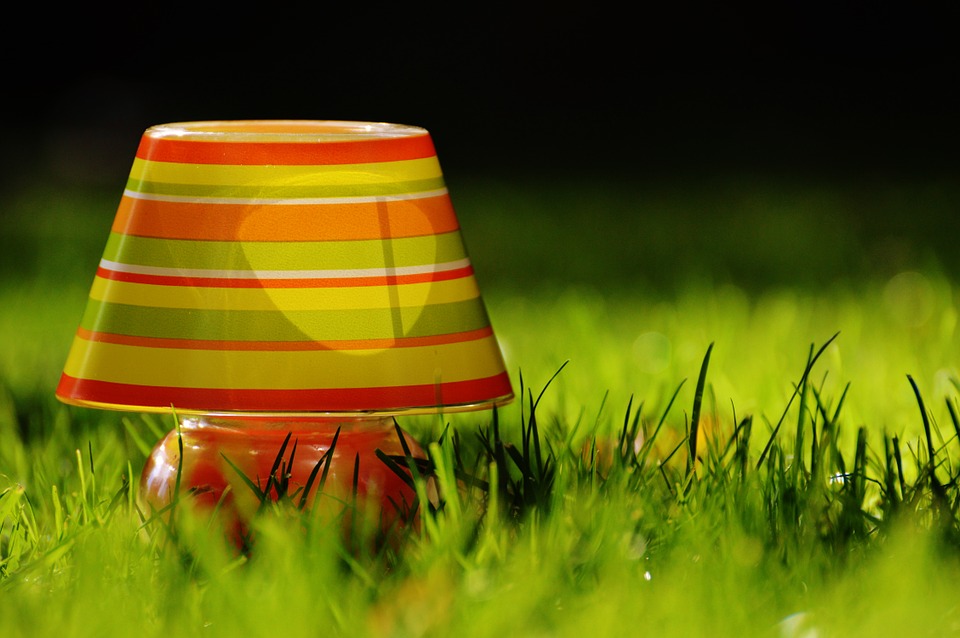 Choosing the right lampshade for a room isn't always the easiest of tasks. Whether you're selecting the finishing touch for your living room or you're looking for the perfect lampshade to complete the interior of your cafe, choosing the right lampshade is a decision that shouldn't be rushed. There are lots of different factors to take into consideration, from the colour and material to the shape and design. Not only does the right lampshade need to fit the place and occasion, but it needs to complement the aesthetic and draw the entire room together too.
Before you pick a lampshade off a supermarket shelf, we're here to tell you all about the benefits of buying handmade. Handmade lampshades are simply unrivalled in quality and style; they can be designed to reflect your exact tastes and preferences and are made with more care than your standard bulk manufactured items.
At Dorval Lighting Ltd, we have 40 years of experience supplying high-quality handmade lampshades across the UK – so you could say we know a thing or two about choosing handmade. Below, our experts share four reasons why you should opt for homemade lampshades.
Handmade items are made with quality
To put it simply, handmade items are made to last. Unlike mass-produced items, handmade items aren't designed to be thrown away; they're made with the utmost care and with quality in mind. When people make products by hand, they really care about the end product. Each tiny detail is mulled over and perfected to ensure that the final product is of the highest standard and quality possible. A handmade lampshade is infused with skill and artistry and is made with the individual buyer in mind.
When it comes to lampshades, you want to invest in ones that are going to last. All too often, we see mass-produced lampshades that only last for short periods of time – either the bright colour of the fabric starts to fade, the design loses its shape or both. When you invest in a handmade lampshade, you can rest assured that the quality is second to none, simply because of the care that goes into making each individual one.
Handmade lampshades are unique
One of the most exciting things about buying a homemade item is that you are the only one who will own that product. Even if it's part of a series, each one is made by hand and therefore unique and individual. You can often find small unique differences in each handmade item; no one in the world will have exactly the same item as you – and that's pretty special.
One of the main reasons our clients like buying handmade lampshades is because they offer something you simply can't get from a big company that doesn't care about the individual product.
Bespoke lampshades can be made to reflect your tastes
Have you ever looked at something and thought "if only that was a slightly different shade" or "that would look better in my home if it was a different shape"? When you choose to buy a bespoke handmade lampshade, the lampshade is designed to reflect your own preferences and to match the aesthetic of your home. Whether you need a small candle clip lampshade or a big drum lampshade, you can rest assured that the colour, design and shape will be chosen by you – and therefore it's the perfect match every time!
There's a variety of options available
When you choose to work with a company that offers bespoke handmade lampshades, you can benefit from a huge range of options to choose from. No longer do you have to stick to a catalogue or spend time trying to find a lampshade that matches your exact vision (we never seem to be able to find what's in our heads in the shops!), instead, you can simply tell the company what you'd like and they'll get to work making it for you.
Huge corporate brands that sell thousands of products at discount price can churn out generic products shipped in from far away countries – but these products don't receive the same care, quality and creative flair that bespoke handmade items do. When you buy from a mass-production company, it's extremely difficult to get your voice and ideas heard by the creators. When you purchase from a smaller company offering a bespoke service, you can work directly with them to bring your visions to life. Put simply, choosing to invest in handmade services gives you far more flexibility when it comes to achieving the perfect product for you.
Three quick tips for choosing a handmade lampshade
Once you've decided to purchase a bespoke lampshade, it's time to make sure you choose the right one. There's lots of different things to consider, so our experts have put together a few quick tips to help you make the right decision. As specialists in bespoke and handmade lampshades, you can rely on us to help you choose the right option.
Design a custom lampshade that complements its base
All too often people buy a lampshade only to find it doesn't really suit its base. Whether your lampshade is for a hanging lightbulb or you're looking for the perfect bedside table design, it's important to look at the base and lampshade as a pair. If you're choosing a lampshade for a lamp base, the shade should be just low enough to cover the switch (but not so low that it's difficult to use the switch!).
Select the right shape
Another luxury of buying a handmade lampshade? You have complete control over the design! When it comes to choosing the right shape, make sure you choose carefully. There are lots of different shapes to choose from, including drum, oval, square and empire. The best way to ensure you choose the right shape is to do your research beforehand; the traditional bell shape lampshade is perfect if you want to achieve a classic, elegant look, whereas an oval shape is more suited to smaller rooms. If you're stuck, our team of lampshade specialists will be more than happy to help you select the right shape.
Think about the light
When selecting the right colour, shape and design, it can be easy to forget why you're actually buying the lampshade in the first place (here's a hint – it's to shade the bright light!). It's important to think about how much light you need in the appropriate room and where you want the light to be focused. Dark lampshades don't allow as much light to filter through as light ones do, so it's crucial you keep this in mind. If you want plenty of light, you're best off opting for a wide drum lampshade to ensure you get as much light as possible.
Dorval Lighting Ltd: Handmade Lampshades in the UK
At Dorval Lighting Ltd, we're proud to have been producing handmade lampshades for over forty years. If you're looking for a company that combines high-quality manufacturing with excellent customer service and competitive prices, you needn't look further than us. We specialise in the design and manufacture of bespoke lampshades in a variety of materials and a huge range of sizes, from small candle clip lampshades to 2.8m diameter drums and everything in between. Whether you're in need of a grey silk lampshade or a bespoke light fitting for your commercial premises, we've got you covered.
To learn more about us, visit our website.