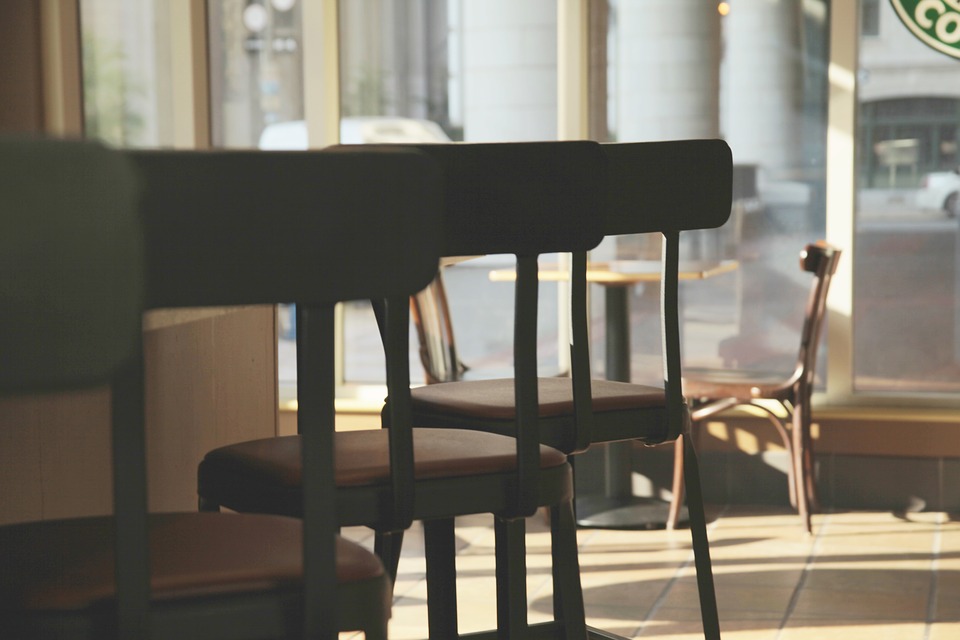 Capturing your customer's attention is difficult in any industry but none more so than in the world of cafes. Any person stepping foot inside of a cafe has certain expectations. Perhaps that is to feel comfortable and cosy in a home-from-home environment. Or perhaps that is to be immersed and surrounded by trendy interiors. Whatever type of environment you want to create, keeping your establishment up to date and on-trend with a simple upgrade is highly recommended.
Although the idea of carrying out a makeover might seem like a huge and daunting task, a few simple and achievable steps can make a massive difference to your business. Giving your cafe a bit of a facelift will be a crucial factor that keeps loyal customers coming back and will ultimately attract new ones, too!
With this in mind, if you are planning to structure out a bit of a makeover in your cafe, the chances are you'll probably have a few questions relating to the overall process, namely, where do you begin? Here at Dorval Lighting, we work with plenty of commercial customers and know a thing or two about utilizing a commercial space with our high-quality lighting and custom lampshades. So, here are a few of our favourite tips for remodelling your cafe and giving it a new lease of life!
Give your furniture an overhaul
If your tables and chairs look like they've seen better days, perhaps it's time to give them an upgrade! This doesn't even necessarily mean purchasing brand new furniture. You might opt to find finding something a bit different such as upcycled tables or vintage chairs to add a bit of a quirky, retro feel to your cafe.
Or perhaps you'd rather opt for more of a modern aesthetic. One thing you might want to consider in terms of your cafe furniture is having a range of varieties. Think wide tables are chairs for larger groups and families and cosy booths for smaller parties or those working alone or solo studying, variety is key.
Update your lighting
Lighting is a crucial component for any space but none more so than a space where you are hosting guests. Not only does it enable you to create the right ambience but also more practically, it allows your employees to carry out their job efficiently. What's more, good lighting can be the thing that turns a casual passer-by into a customer! If they like what they see when strolling past, having trendy as well as practical lighting – can be a very wise investment.
There are so many options in terms of cafe lighting and it can seem overwhelming if you don't really know where to begin, but here are a few popular options:
Luxury Linen Drum Lampshades – this is a classic lighting fixture and ideal if you want to keep things simple and classic. The beauty of the drum lampshade is that it truly stands the test of time, making it a fantastic investment.
3 Light Ceiling Lights – these style of lighting fixtures are ideal if you like to alternate your seating and move things around as you'll be able to move the lighting fixture around slightly to suit your preferences. At Dorval Lighting we offer our 3 ceiling lights in a range of finishes such as antique brass, polished chrome and satin nickel.
Pendant Lighting – this is a great lighting fixture that works not only on a practical level providing optimum lighting but is also a real showstopper. Pendant lighting creates a cool, industrial feeling and is often made from copper, aluminium or brass. This style of lighting really demonstrates a true sense of identity and gives your space a unique flair.
Review your menu
Consumers expect a great deal these days in terms of a cafe menu. It's very much a case of striking the balance between classic items as well as keeping it exciting and fresh with delicious new offerings. What's more, cafes make it a priority to cater to everyone. This means having a varied range of options suited to various tastes but most importantly dietary requirements. You need to be providing offerings such as gluten-free, dairy-free, vegetarian and vegan options. This is going to be a key factor in attracting a broader range of customer to your cafe.
Think covering all bases with the classic coffee menu such as your lattes, cappuccinos and americanos as well as a few alternative options! For example, maybe offer smoothies or frappes as well! In addition, food options for a cafe environment don't have to be anything too strenuous. You may wish to go for a simple selection of cakes and pastries, or perhaps branch out into hot savoury meals such as sandwiches, toasties and salads.
Having a seasonal menu upgrade can also be great for business, for example, maybe you could have some fruity drinks for summer or a specialised Christmas drinks and cake menu. It really comes down to your personal preference but the important thing is you ensure you provide plenty of choices and acknowledge those with dietary requirements.
Publicise your makeover!
After taking the time and energy to overhaul your cafe, no doubt you are going to want to show it off! Make sure you highlight on your social media platforms and or your website indicating that you have had a makeover! You can also advertise this kind of update via a marketing email if you have a mail listing that your customers may subscribe to. People love a nicely decorated and relaxing space to kick back enjoy a nice cup of coffee!
Just by updating your cafe; you are going to ensure that your customers are not only going to be excited to see what you've done with the place but also keep returning back for more! Not only ensuring the loyalty of your customers but also enticing a new following too – a win-win situation!
Dorval Lighting – From Custom Lampshades to Handmade Silk Drum Lampshades – We Have Beautiful High-Quality Handmade Lampshades For You
Are you planning on giving your cafe a bit of an update? Here at Dorval Lighting, our experienced and skilled team have been producing handmade lampshades for over forty years, putting exceptional quality and fantastic customer service at the heart of everything we do. Whether you're looking for a beautiful custom lampshade for your restaurant or decorative lighting to complement a beautiful dining room table, we've got you covered. We serve both domestic and commercial clients across the UK, including shops, restaurants and hotels.
We're very proud to be a family-run lamp manufacturer company based in Leith, specialising in the design and manufacture of lampshades in a huge range of sizes, materials and colours. From luxury linen drum lampshades to classic cotton drum lampshades – we have you covered and our team will have the perfect lighting solution for your needs. To find out more, please visit our website or contact us today. We'd be delighted to help with any enquiries you may have.