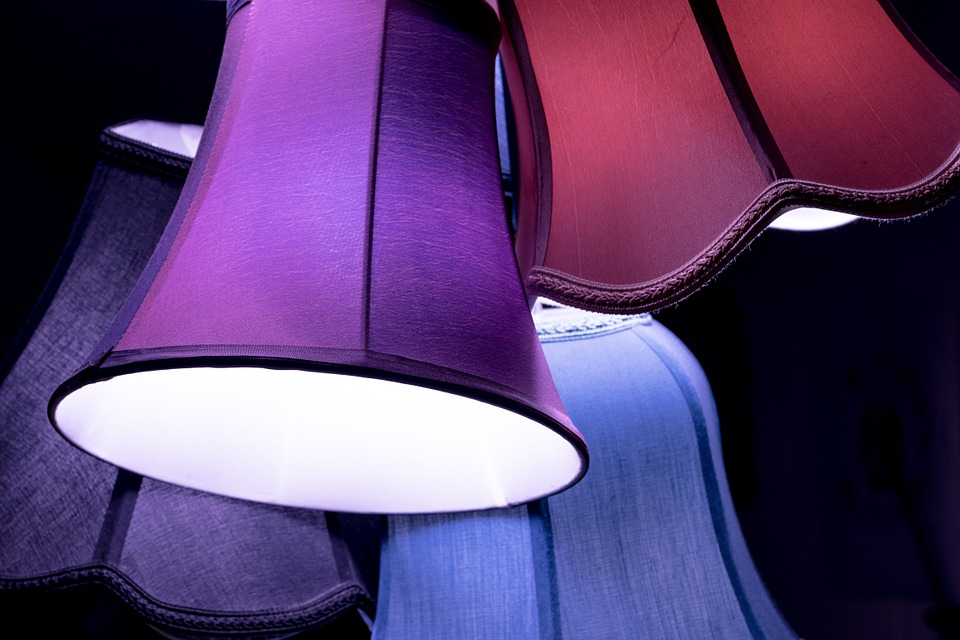 Working with a small space can be difficult. Whether it's an office, a shop or a restaurant, you may find yourself frustrated by the way it looks or struggling to find ways to make your space feel less cramped. A small, cramped space is far from productive – and therefore it's important that you try to utilise the room you have as best as possible to maximise your square footage.
Fortunately, there are plenty of things you can do to instantly open up a small space and create the illusion of a bigger room. In fact, you may even realise that the room you have now is the perfect size – all you need is a few room-expanding tricks and hacks to help you along the way.
If you're looking for ways to make your commercial space look bigger, we've got you covered. These clever tips, tricks and hacks will have your space looking spacious and airy in no time at all.
Decorate with light colours
The colour you choose to decorate your space with directly affects how big the room looks. While dark colours may look trendy, they're certainly not the best option if you're looking to create the illusion of some extra space. Instead, stick to a pale, light and bright colour palette. Lighter hues such as white, cream and pale greys will open up the room and make it appear bigger. Dark colours, on the other hand, tend to make a room feel cramped and closed in, and can draw all of the attention to the centre of the room.
If you want to opt for a shade that's a little bit more exciting than white or grey, why not try a bright green or yellow? Bright colours instantly 'lift' the space, and can be energising and motivating too.
From suspended ceiling lights to drum lampshades, choose your lighting carefully
Poor lighting has a similar effect to dark colours – it can make a small space feel even smaller. If you want to open up your commercial space, you need to welcome in plenty of light. If you're short of natural light, there are plenty of clever ways you can use artificial lighting to create the illusion of extra space and make the room look bigger.
We recommend opting for ceiling or wall lights where possible. While floor lamps look gorgeous in a number of settings, they could be taking up space which can be precious in a particularly small space. Installing suspended ceiling lights is a great way to add lots of light to the room without compromising any space. If you're wondering what type of lampshade to go for, we generally recommend choosing a drum lampshade as this will make sure plenty of light filters through into your space.
Again, be careful when choosing your lampshade colour. Dark colours will only absorb light and dim your space, whereas bright light colours will allow more light to filter through into the room.
When it comes to storage, take advantage of vertical space
No matter what type of commercial space you run, you're likely going to need some storage space. When it comes to choosing your storage solutions, make sure you take advantage of vertical space. Storing things off of the floor will help to open up the room and free up any space that may be otherwise occupied with items. There are plenty of smart storage solutions to choose from today, from stylish floor-to-ceiling shelves to built in wall cabinets and units. The higher the storage goes, the better – not only will it provide you with somewhere to store everything, but it will draw the eye upwards too, helping to create the illusion of a bigger room.
Use mirrors to create the illusion of space and light
Mirrors are an easy and effective way to give the illusion that a room is larger than it really is. There are lots of different ways you can experiment with mirrors to open up your space; they give the illusion of a larger room simply because they reflect the light and what you already have in the room, instantly making it feel bigger. Placing a mirror opposite a natural light source such as a skylight or window will reflect the light back into the room, making it feel lighter and airer.
If you don't have a window you can reflect, it's still worth hanging a few mirrors around the place to reflect the room and create extra 'space'. Remember, the bigger the mirror, the better the illusion!
Remove any clutter
If you're working with a small space, you can't afford to have clutter. Not only does clutter take up precious space, but it makes the room look more messy and cramped too. Take the time to have a good clearout and get rid of any clutter you no longer need or use. If you manage an office, it's worth considering going paperless and storing all of your documents on the cloud. This will reduce the amount of paperwork floating around the office and free up any cabinets, files and shelving that may be full to the brim with documents and paperwork.
Generally, we recommend opting for a minimalist theme if you're working with a small space. This means minimising any clutter, keeping things simple and only adding what you really need. While it can feel tempting to go all-out with the decorations, you should aim to go easy on the decorations to avoid making your space feel cramped and small.
Consider your floor space
Your flooring is just as important as your walls when it comes to the illusion of extra space. Many interior experts recommend using striped flooring or a rug to make a space seem larger, but if you want to keep things simple, opt for light shades and neutral tones to open up the space. Lighter colours reflect light better, and therefore your space will look a whole lot bigger if you've got light on your side. However, if your walls are cream too, don't be afraid to experiment when it comes to darker flooring colours. When chosen correctly, dark colours can add depth to a room – a room that is entirely light coloured doesn't always look great and can actually counter the effect of extra space.
Dorval Lighting Ltd: Wholesale Lampshades in the UK
At Dorval Lighting Ltd, we have 40 years of experience supplying high-quality handmade lampshades across the UK. We always combine high-quality manufacturing with excellent customer service and competitive prices. Based in Leith, we manufacture and distribute quality hard-back lampshades throughout the UK. Our goal is to provide your business with some of the best lampshades available and combine personal service with fast, reliable lead times.
Whether you're in need of a grey felt lampshade or a bright bespoke design, we've got you covered. We specialise in bespoke lampshades in a huge variety of different materials and sizes. To learn more about us and how we can help create the perfect lampshades for your needs, visit our website or get in touch with us today.